Build a live web product and learn everyday uses of AI
Accessible 1-week experience
Great introductory course for AI that parents and students love
Your First Data Science Project



Build A
Data-Dashboard
Learn programming fundamentals and use it to tell a story with data.

Learn the basics of data science, which is a gateway to machine learning and AI.

Use powerful tools such as data visualization and statistics to find and illustrate insights in data.
Your First Game Development Project





Build an AI Game
Learn programming fundamentals with a focus on game development.

Combine AI with your endless creativity to build interactive platformer games like flappy bird, pong, or snake.

Embrace your imagination to take users on a journey while breaking down complex challenges.
Your First Personal Website





Build a Website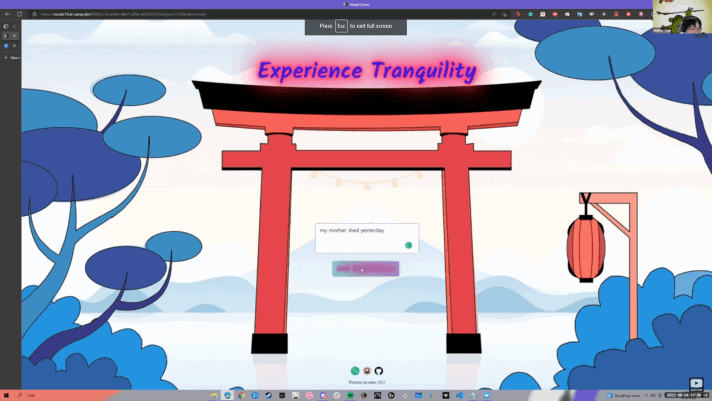 Understand how you can use technology to supercharge your career.

Learn how to code and publish websites to the web.

Immerse yourself in the fundamentals of front-end and back-end development.
Learn in small classes

online

with our instructors

. 6 students max per instructor.

Discuss with guest speakers with years of experience in the tech industry.

Gain access to our learning center with all learning materials.

No coding experience necessary to begin.

We select the best students to join our Team Tomorrow technology team; dedicated students paid to work on professional projects.
W1: 12/19 - 12/23

W2: 12/26 - 12/30

W3: 1/2 - 1/6
S1: 6/5 - 6/9

A1: 6/12 - 6/16

A2: 6/19 - 6/23

A3: 6/26 - 6/30

B1: 7/3 - 7/7

B2: 7/10 - 7/14

B3: 7/17 - 7/21
C1: 7/24 - 7/28

C2: 7/31 - 8/4

C3: 8/7 - 8/11

D1: 8/14 - 8/18

D2: 8/21 - 8/25

D3: 8/28 - 9/1
​
​
1 week-long program in the summer.


10 am to 3 pm every weekday.
PST and EST timezone preferences are available.
Tuition is $899.




Register today to secure your spot.
May 19: Batch Change Deadline
Learn Core Skills and
Get a Head-Start
Solidify Your Coding Skills with our Hands-On Curriculum
01 /
Harness the Fundamentals of Python, Web Development, and/or Game Development.​
​
02 /
Hone your skills by designing, building, and iterating on useful projects.​
​
03 /
Demo, share, and celebrate your product.
Engineer Meaningful Solutions That Make Real Impacts
Our students made a dashboard to illustrate just how real climate change is and analyzed various factors that contributed to the problem.
What Our Students Are Saying...